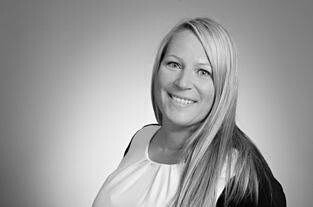 Katariina Hannelius
Director
Katariina was lured into the weird and wonderful world of market research recruitment in 2004 by her previous employer, RPCushing, after completing a Post Graduate Diploma in HR. Katariina enjoyed nine wonderful years at RPCushing (Aspire), expanding her role over the years to head up a team. With almost a decade's experience, Katariina felt she was ready to fly solo and in the summer of 2013 took the plunge and launched her own venture. Now Hannelius Recruitment has a team of 5.
Over the years Katariina has particularly recruited for more operational roles within market research from programming, data processing, panel management to sales and project management. She covers all levels, from junior to the highest senior level. Katariina has an incredible network of friends and contacts in the industry, making her uniquely positioned to make that magic match. She is an instinctive relationship builder and gets a real buzz out of helping. 
In her spare time, Katariina loves hanging out with her daughter, family and friends.