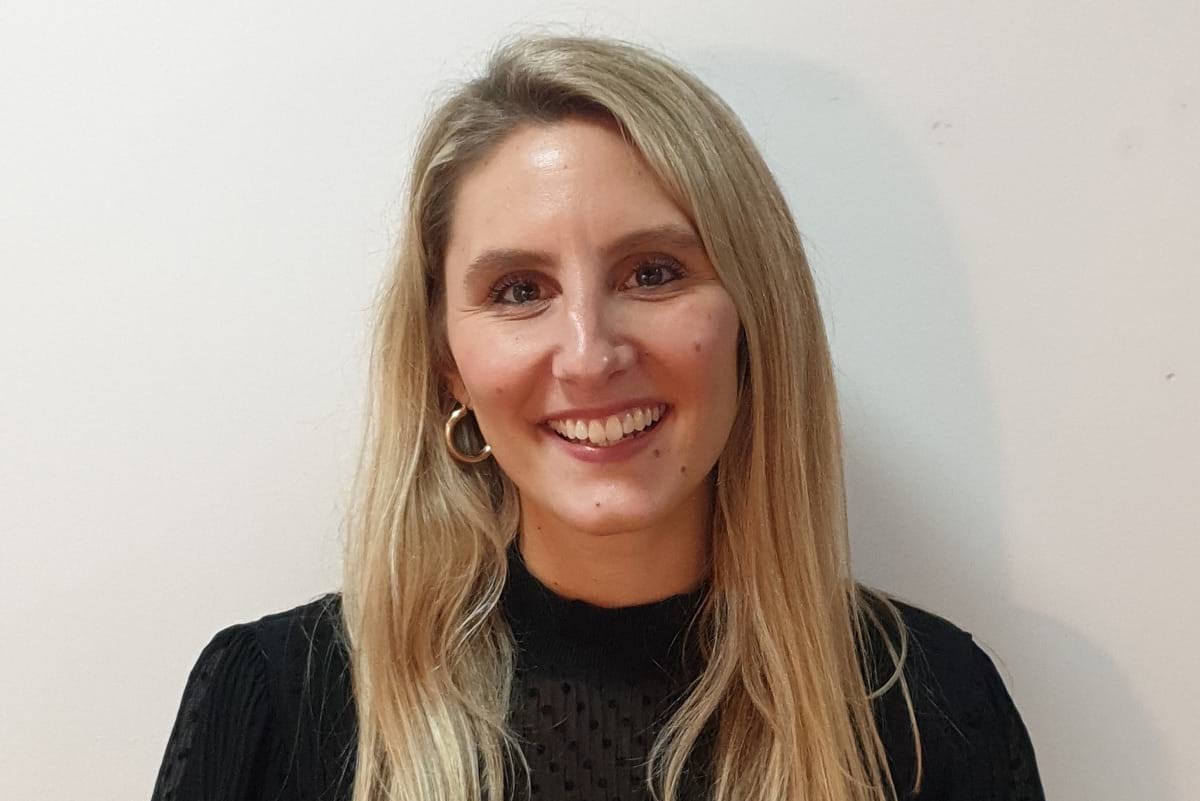 Jennifer Elliott is our warm-hearted talent manager covering full service research roles. After completing her BSc (Hons) degree in psychology in 2009 and travelling the world, she followed her passion to work in recruitment. She has now eight years of experience covering the fields of Market Research, Data Analytics and Education. She joined Hannelius Recruitment family in July 2019.
If you had to describe yourself in three words, what would they be?
Resilient, hardworking, personable
What made you want to pursue a career in market research recruitment originally?
I found this sector interesting. People are so passionate in this industry. I enjoy speaking with candidates and clients and hear their stories and experiences.
What's your favourite part about your job?
Working with Bonnie on full service research! She loves what she does. She is really experienced. So being able to share that same passion and drive everyday and learn from her is amazing…and she's one of my best friends too!
What are you hoping for the future?
That Bonnie and I have really pushed the full service arm of the business, building even more long-standing relationships with both new and old clients and candidates.
What are the five essential qualities of a work culture that makes you feel engaged?
Working with like-minded and passionate people, strong work ethic from all colleagues, flexible work environment, regular conversations/meetings with clients and candidates and able to have a laugh at work too!
How do you enjoy spending your free time?
Friends and family are a huge part of my life – so much of the time is spent with them eating and drinking wine. I also love the gym and challenging myself with training. I have previously run the London Marathon and walked the Great Wall of China for a charity that is very close to my heart.
Share a quote or motto you live by.
You only live once!
THE FUN FIVE
1. Who is your biggest inspiration and why?
My mum because she has had some really tough times throughout her life and I'm in awe of her strength and resilience.
2. If you could have a superpower, what would it be?
Invisibility
3. What would your perfect vacation entail?
A mix of relaxing (beach) with some adventurous elements to it like kayaking
4. What is something about you that people would probably not expect?
I can do the splits. I've also done three skydives: one in England, one in Australia and one in California.
5. What is your "guilty" pleasure that not many know about?
Mixing peanut butter and Marmite on toast. My friends used to tell me that it's weird until recently they found out that the mix was brought in the supermarkets – that was my invention!